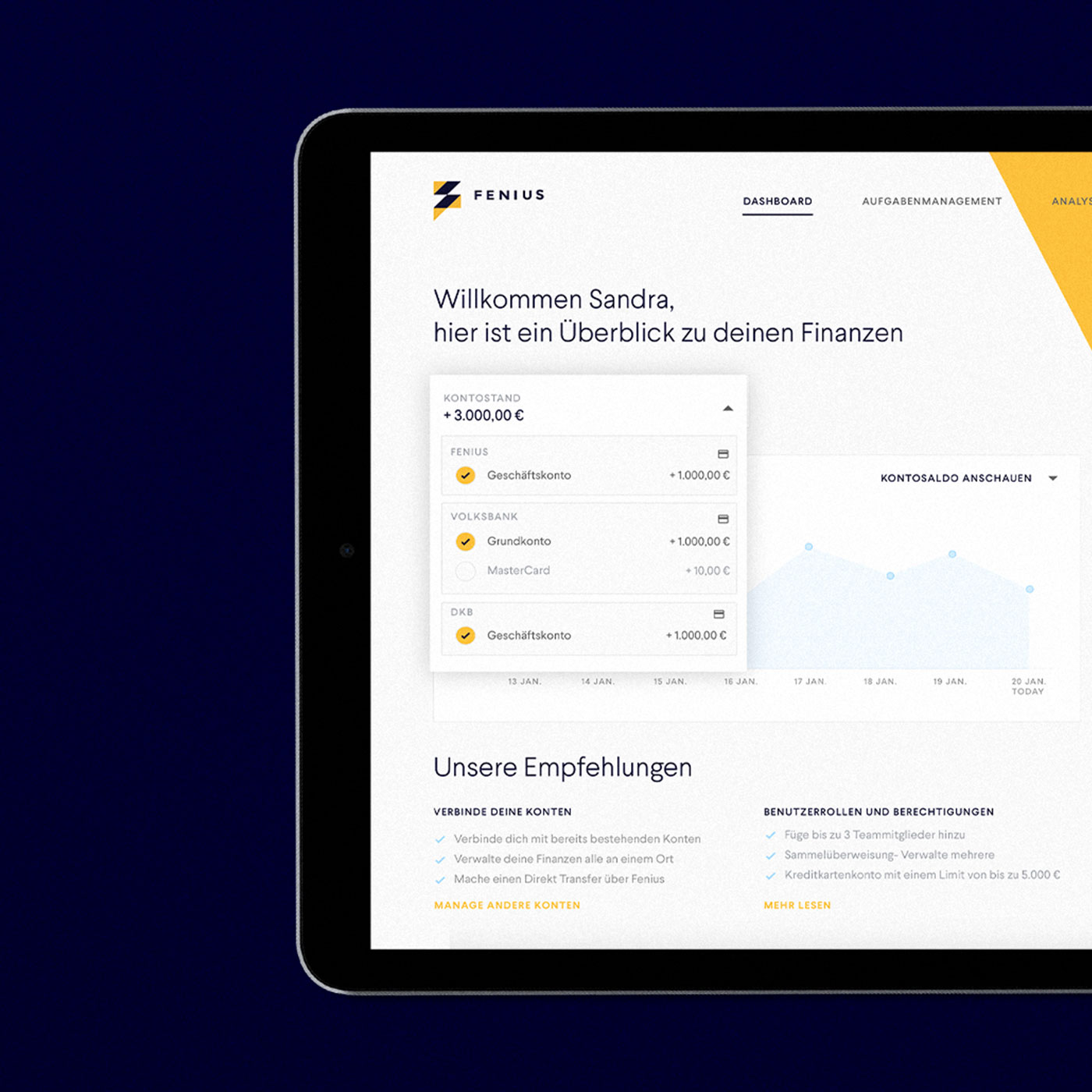 Fenius,

building a bank from scratch.
DELIVERABLES
Brand Identity
Product Design
Product design of a fast and easy banking solution for small and medium sized companies. From branding to prototype.
INSIGHT
As Finleap's Lead Product Designer, in Berlin, I took on a 6 months work to conceptualise, prototype and build an SME bank from scratch. Overall aim of the project was to offer SMEs a platform that could streamline all of those processes that are crucial to their operations: signing up online, receiving a German IBAN, issuing debit cards, sync transactions with accounting softwares, international payments and much more.