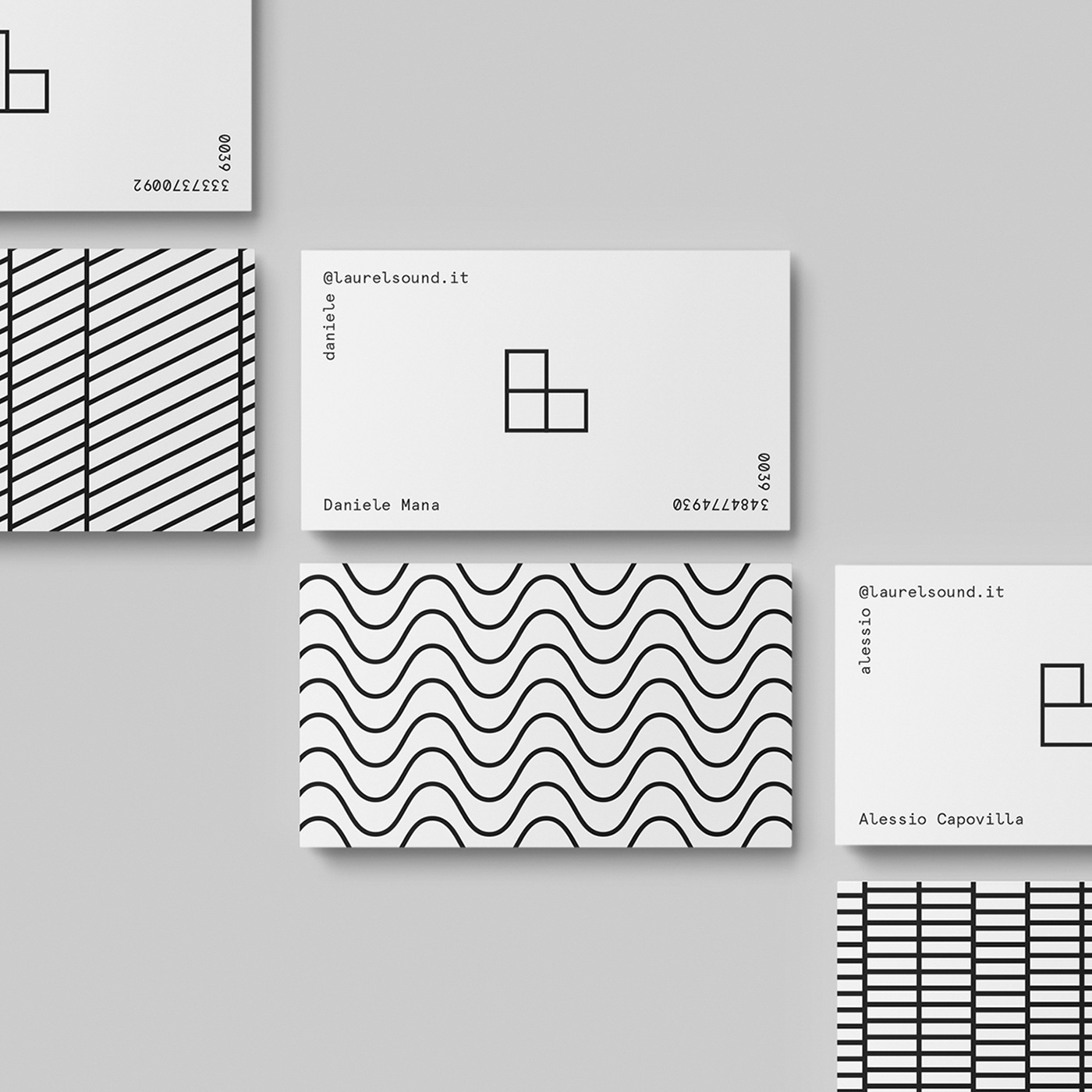 Laurel,

sound design studio.
ROLE
Brand Designer (Freelance)
DELIVERABLES
Logodesign
Brand Identity
Responsive Website
At the moment of launching their sound design studio, Laurel's three founders gave me the task of creating a brand identity that could smoothly adapt to multiple channels.
INSIGHT
I first designed individual logos for each founder, referencing three key types of sound waves (Sine, Sawtooth and Square). Repetitive patterns have then been generated to create a geometric visual language to be applied on different items, from vinyl covers to digital platforms.