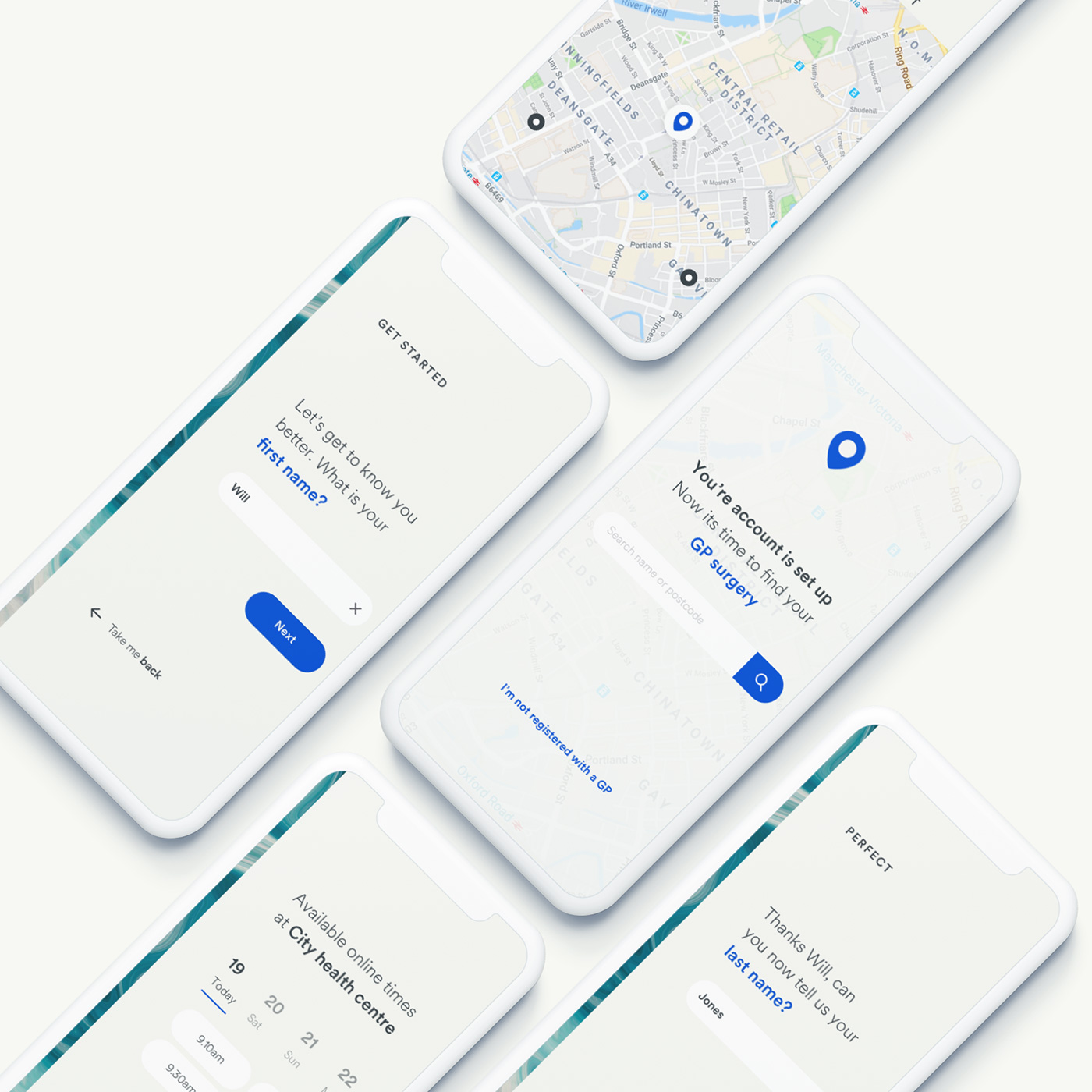 Push Doctor,

onboarding experience.
DELIVERABLES
User Experience
User Interface
Interaction Design
Branding
Building Push Doctor's design team to reimagine the healthcare online platform's onboarding experience.
INSIGHT
As Push Doctor's Head of Design I led a 5+ people team, establishing design culture as one of the key drivers of the company's strategy. Working together with marketing, product and data scientists, the team analysed 12 months worth of data to draw users' behavioural patterns while onboarding the platform. Building up on research and workshop sessions, we prototyped a completely redesigned experience, removing friction and facilitating the path to sign up.