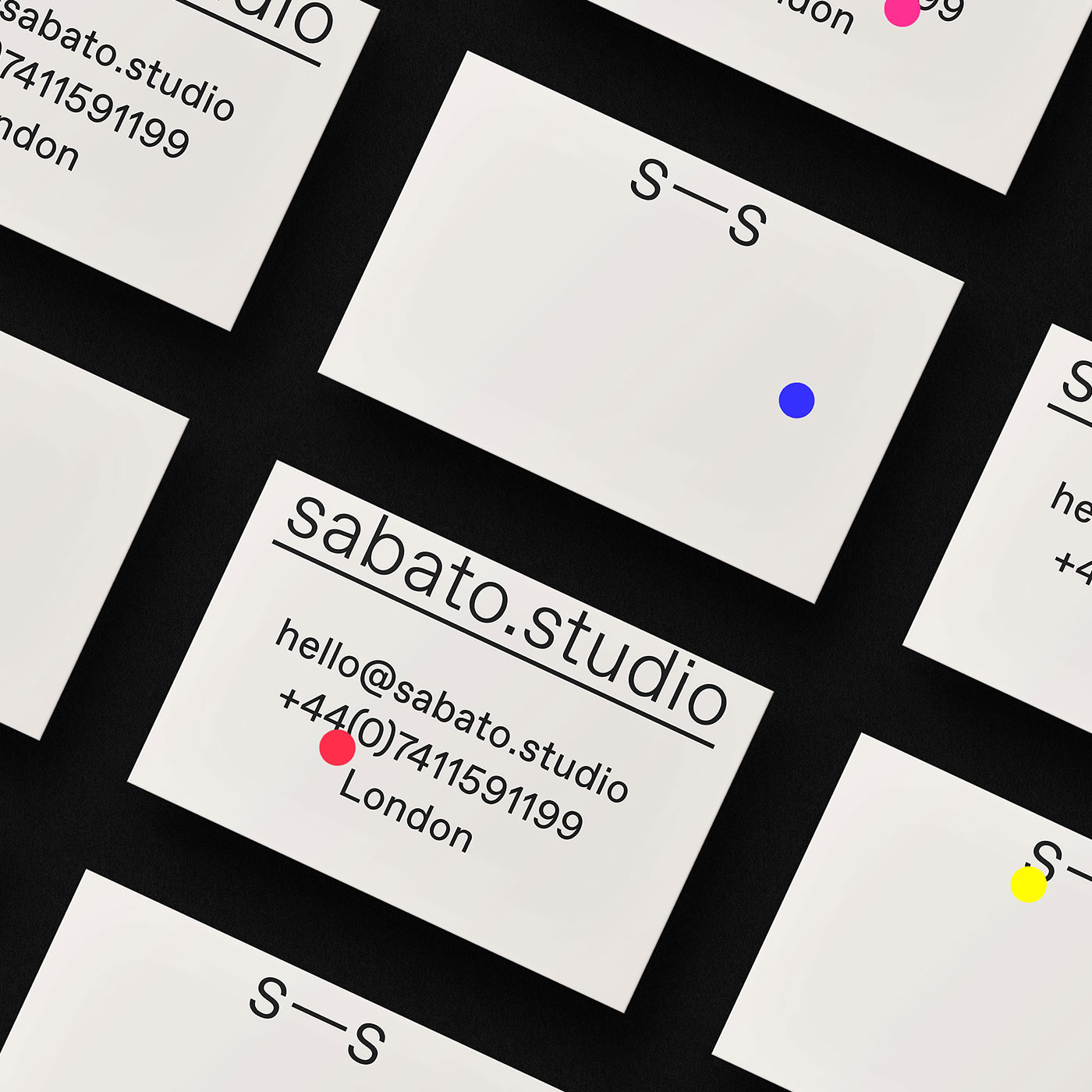 sabato.studio,

reinventing my identity.
ROLE
Visual Interaction Designer
After 10 years working for agencies, startups and product companies, I took the challenge of opening my own studio, designing my very personal brand identity.
INSIGHT
In 2019 I finally moved from agency work to freelancing, exploring new opportunities in various fields of my expertise. Main aim of my brand design work was to strongly visualise sabato.studio's design approach, by combining typography, shapes and colours. The brand storytelling is made of selected type foundries, punctuated by dots randomly applied across physical and digital outputs.